Over the Hill Birthday Cookies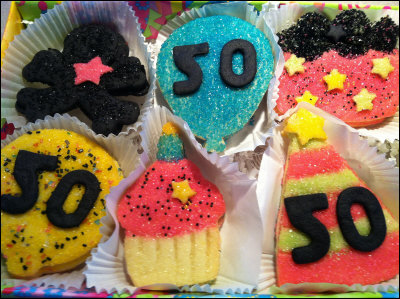 Product SKU:
OverTheHillBirthday
Call For Price
Please Call for Availability
Say It With Cookies for the Special Birthday recipient in your life. What a surprise it will be when the box of over the hill birthday cookies are opened. Surprise Cookie Favor added to top of cookie box. Include Birthday Age in the Memo Section.
COOKIES FROM SCRATCH IS A FAVORITE COOKIE GIFT GIVING DELIVERY SERVICE FOR YOU AND YOUR FRIENDS. Order online for home or business.
14 Cookies (3"- 4") yummy artsy cookies
Cookies From Scratch Gourmet Gift Box is made with the original Sugar Cookie Crisp recipe.
Say it with Cookies From Scratch-----Best Cookies from Wisconsin