Cookies For Santa Platter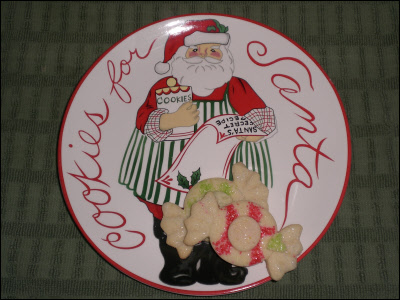 Product SKU:
CookiesFroSantaPlatter
Everybody deserves a Cookie even Santa Claus. Baking memories year after year is what Christmas is all about. Don't forget to put out a big platter of Homemade Cookies for Santa. He knows who's naughty or NICE !
Cookies From Scratch.Com is a home baked cookie gift giving delivery service for you and your friends. Order online for home or corporate business.
All Occasion gourmet cookie gift box's for the Birthday - Everyone has one, Special Anniversary, Bridal and Baby Showers, Thank You for the Nice Deed, Thinking of You Today, or each Celebration Like Christmas.
Great Corporate Business cookie gift box for the Special Client, Employee, at the Closing, Recognition or Reward for the Job Well Done, Who doesn't enjoy homemade cookies.
You Say it All with Cookies From Scratch.Com - Simply Divine !