For Girls Only !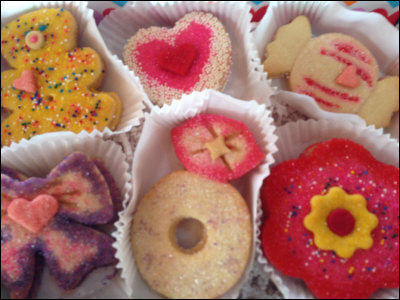 Product SKU:
ForGirlsOnly
$36.95
Please Call for Availability
Filled with everything a Girl just loves. Baby Blue Eyed Teddy, Lacy Heart, Sweet Candy, Sparkly Bows, 50 Carat Pink Diamond Ring and Lovely Flowers what an easy way to Say You Care !
1 Dozen decadent artsy cookie mix
Cookies From Scratch is a timely cookie gift giving delivery service for you and your friends. Order online for home or business.
Send All Occasion Cookie I Care Package, Everyone Has a Birthday, Special Anniversary, Parties, Mothers Day, the Student away from Home, Thank You for Your Kindness, Get Well Soon, Corporate or Business Gifts, Passing of a Loved One and I'm Thinking of You Today. Gift Giving Baked Easy !
Say it Today with Cookies From Scratch - Pretty Cookies For Girls Only