Spa Day for Mom's Day too !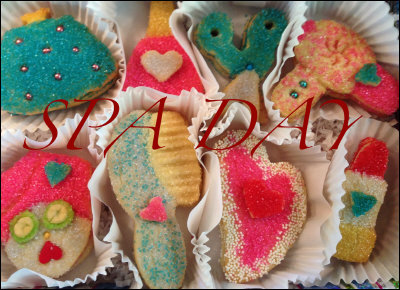 $37.95
Please Call for Availability
Just sit back and relax, You deserve a little pampering today. What a perfect idea a Day at the Spa Includes: Lipstick, Fingernail Polish, Scissors, Hair Brush, Heart, Purse, Blow Dryer and Spa Lady..
16 decadent artsy cookie mix
Cookies From Scratch is a timely cookie gift giving delivery service for you and your friends. Order online for home or business.
Send a All Occasion Cookie I Care Package, Everyone has a Birthday, Special Anniversary, Parties, the Student Away from Home, Thank You for Your Kindness, Get Well Soon, Corporate or Business Gifts, Passing of a Loved One and I'm Just Thinking of You Today. It's the Best Gift !!
Say it the Easy Way with Cookies From Scratch.Com - Always on the Move