Homemade Cookie Sampler Gift Box 5 Dozen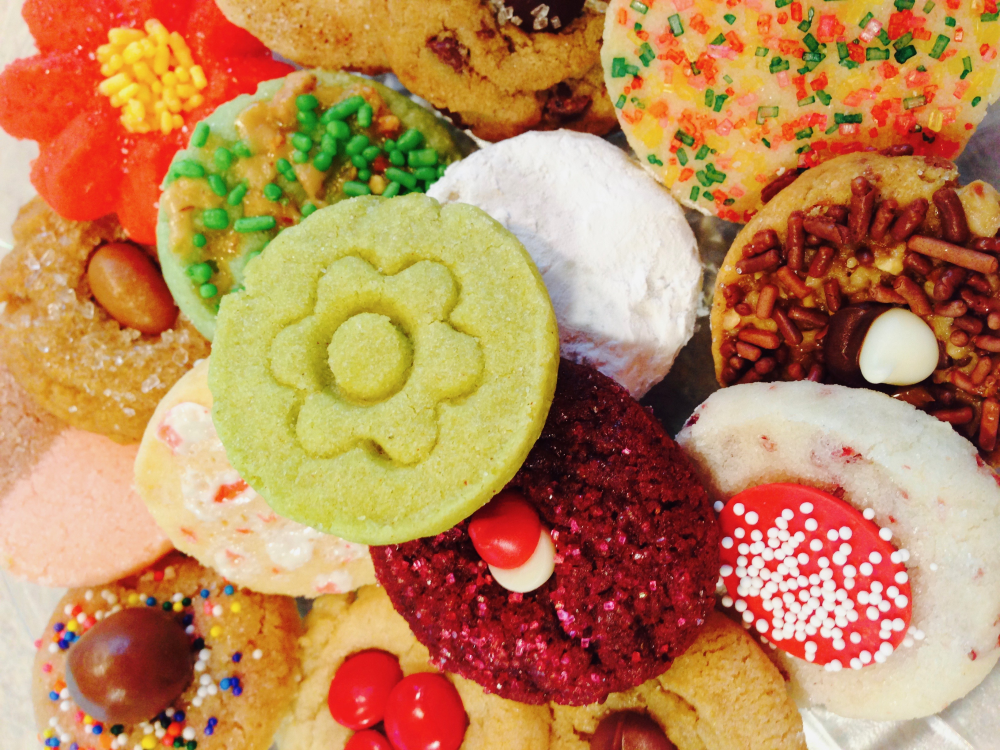 Product SKU:
Cookie Sampler 5D
WHAT A GIFT!
# 1 Selling Gift Box. YOU ASKED FOR IT AND NOW YOU GOT IT! 12 Assorted Flavors - 5 Each - 5 dozen cookie assortment all in one box. Each Flavor Wrapped. This cookie box is dramatically elegant and unusually delicious flavors. Flavors Include: Red Velvet, M & M Surprise, Malted Milk Balls, Spritz Almond, Shortbread, Molasses Sugars, Snickerdoodle, Sugar Cookie Crisp, Peanut Butter Kiss, Cranberry Crumble, Famous Chocolate Chip and Pecan Snowball.
Say it with CookiesFromScratch.com with the BEST COOKIES ONLINE!