Father's Day Best Dad Cookie Assortment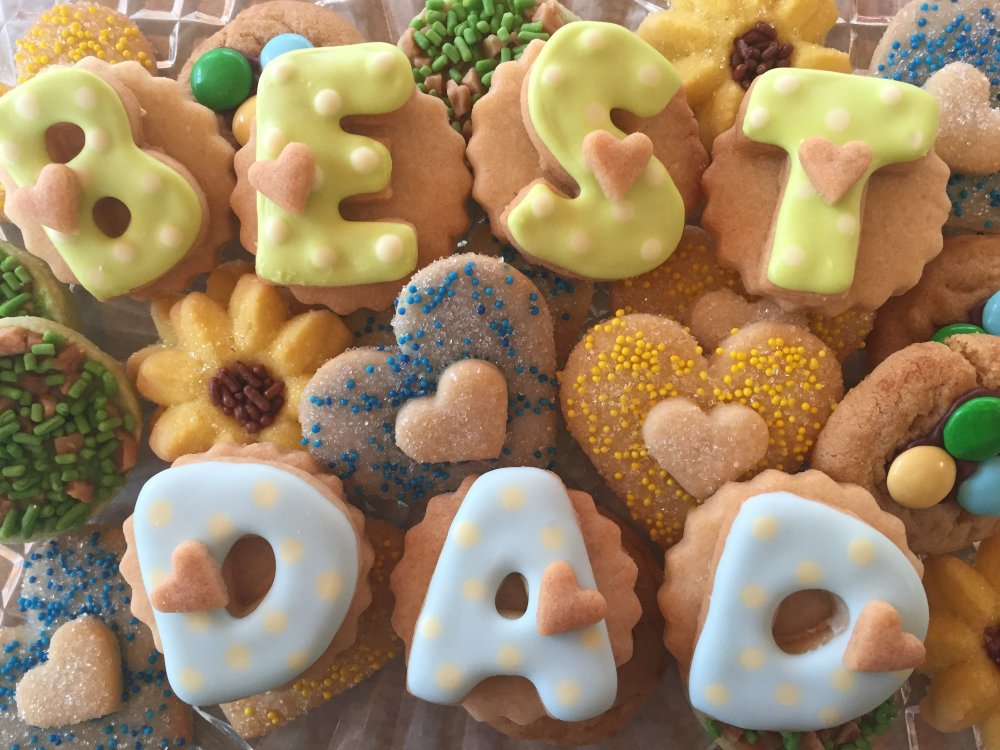 Product SKU:
Father's Day Best Dad Cookie Assortment
$39.95
Please Call for Availability
Father's Day / Best Dad Buttercream Filled Yumminess Cookies & More!!! 14 - 2 1/2" Double Stuff Sandwich Cookies made from 28 Sugar Cookies. Best DAD Cookies are all filled with a delicious layer of Buttercream filling. Assortment also includes: 8 Blue and Yellow dotted I Love you Heart Sugar Cookies, 4 - colorful M & M Surprise Cookies, 4 - Pistachio Crunch Cookies and the ever popular 4 - Spritz Almond Cookies. Packages of Homemade Goodness for your Dad. Two thumbs up buttery cookie variety your Dad will LOVE! CookiesFromScratch is your Headquarters for all things COOKIE DESSERTS and MORE...