Proud To Be An American on 4 th of July, Labor Day & Memorial Day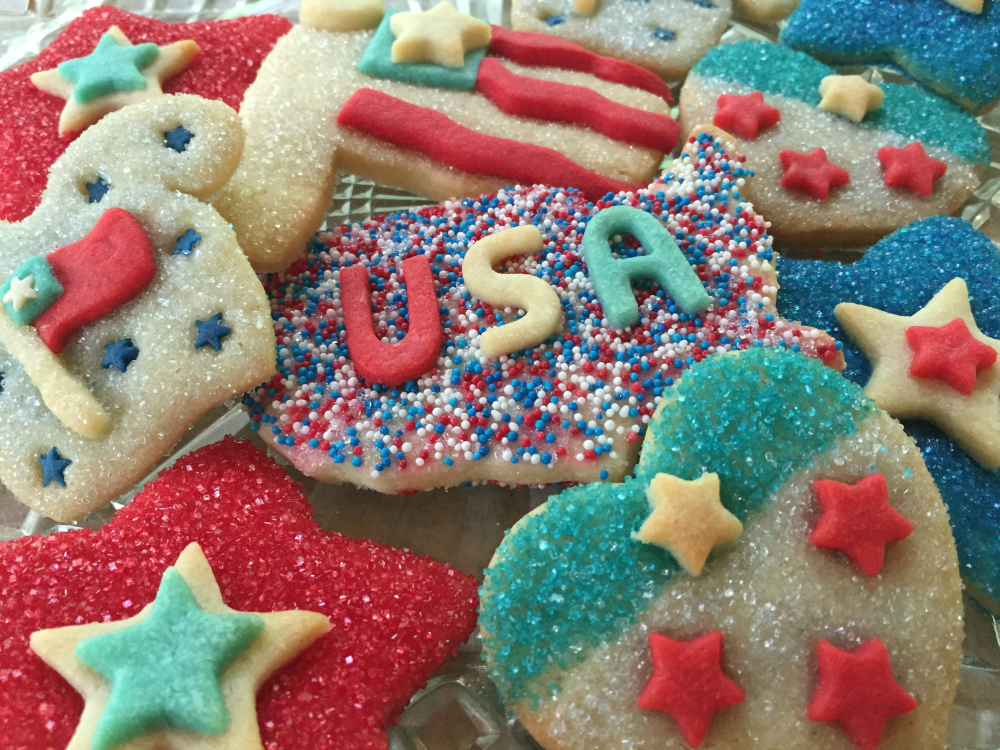 Product SKU:
ProudToBeAmerican
Flying high on great homemade style and flavor coming from WI. Included are Flags, Lots of Stars, USA (United States of America), & your favorite Holiday T-Shirt. Show off your spirit with home baked cookies from scratch.
COOKIES FROM SCRATCH IS A COOKIE GIFT GIVING DELIVERY SERVICE HEADQUARTERS FOR YOU AND YOUR FRIENDS. Order online for home or business.
Everybody savors the flavor of made from scratch cookies for Memorial Day, 4th of July, Labor Day, Fathers Day, Summer Party, Birthdays, Anniversary, Bachelor Party, Thank You, Get Well, Thinking of You or the Occasion.
Great Corporate or Business patriotic cookie gift box for the special Client, Employee, at the Closing, Recognition or Reward for the job well done. Who doesn't like Homemade Cookies ?
1 Dozen scrumptious artsy cookies
Cookies From Scratch Gourmet Gift Box is made with the original Sugar Cookie Crisp recipe.
Say it with Cookie From Scratch-----First Rate Cookies from Wisconsin.