Cookie Decorating Christmas Party Kit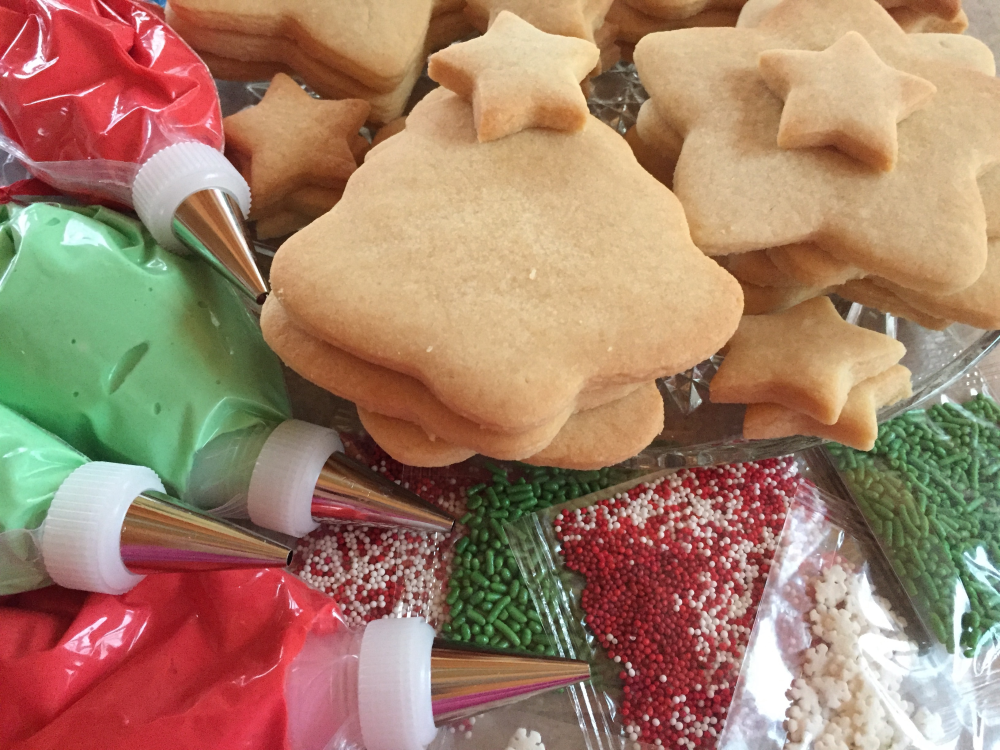 Product SKU:
Cookie Decorating Christmas Party Kit
$49.95
Please Call for Availability
WHAT A GIFT TOO!!!
Everything you need to frost and decorate your own beautiful cookies. Our most requested cookie "The Sugar Cookie Crisp". allready cut-out and baked. Kit Includes 8 (4 1/4") Trees, 8 (4 1/4") Stars, 16 Mini Stars for decorating cookies, 3 Frosting Tubes and 3 Packages of Jimmies and Sprinkles. Leave the Baking Work to us and you just have fun creating pretty yummy Christmas Cookies.
COOKIES FROM SCRATCH IS A UNIQUE COOKIE GIFT GIVING DELIVERY SERVICE FOR YOU AND YOUR FRIENDS. Order online for home or business.
Gift giving that's homemade easy especially for the Birthday, Thank You, Thinking of You or any Special Day.
Kit includes: ingredients, sprinkle sugars, rolling pin, spatula, cookie cutters, dish cloth and directions. You add your own butter and egg and leave the measuring to me.
This Cookie Gift Box theme will change according to the season.
Say it with Cookies From Scratch-Specialty Cookie Gift from Wisconsin