Spring & Summer Strawberry Sampler 5 Dozen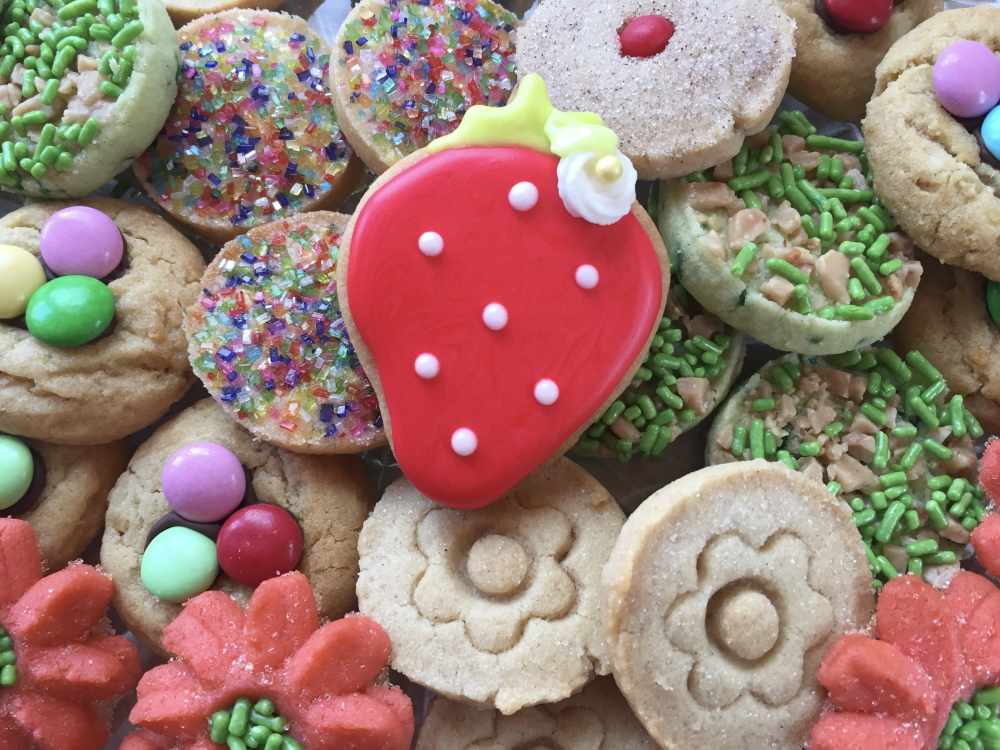 Product SKU:
Summer Sampler 5D
IT'S A BIRTHDAY GIFT TOO!!!
SUMMER FUN STRAWBERRY SAMPLER a yummy I care package sent to You or Yours (: 6 assorted Cookie Flavors - 5 Each & 5 Dozen all in one cookie box. PLUS THE BONUS 2 STRAWBERRY COOKIE CUT-OUTS. EACH FLAVOR INDIVIDUALLY WRAPPED.
(Available May - September) All cookie gifts are little pieces of art with unusally delicious flavors. Cookie Flavors include: M & M Surprise, Spritz Almonds, Shortbread Blossoms, Snickerdoodle, Sugar Cookie Crisp & Pistachio Crunch. (Occasional Substitutions)