Spritz Christmas Mini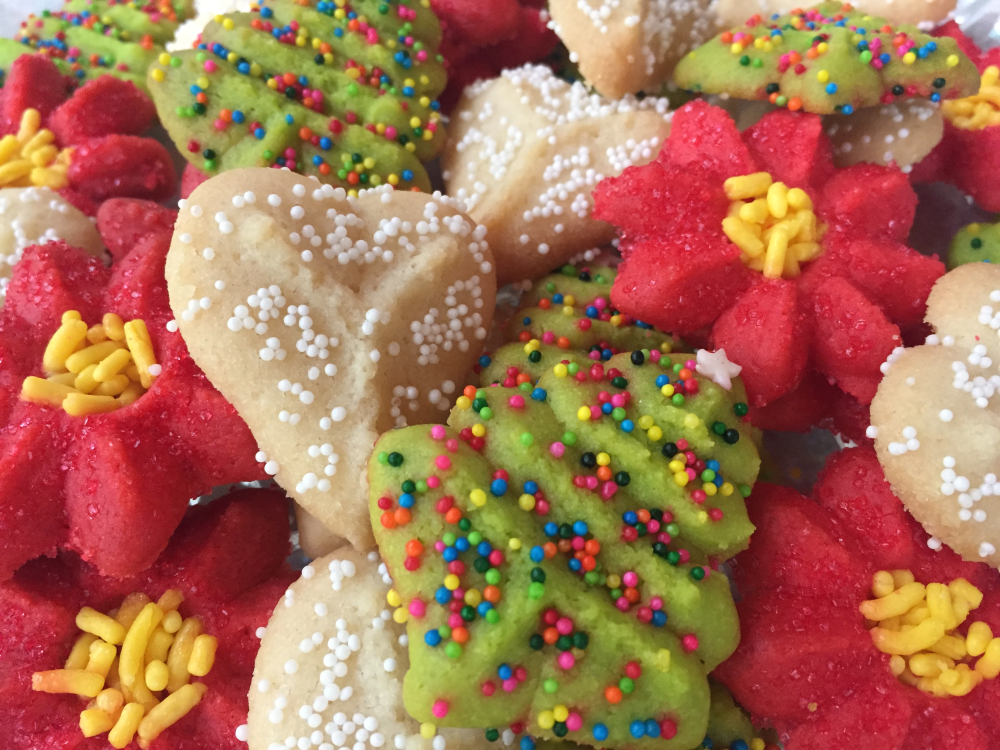 Product SKU:
Spritz Christmas Mini
Call For Price
Please Call for Availability
As much as I like sharing my baked goodies, sometimes I just want to keep this 3 DOZEN SPRITZ COOKIE BOX just for me. It's a tradition to mix almond flavor with Spritz Cookies, when combined properly it creates perfectly delicious crisp bites. I've been making these festive shapes for over 40 years. Cookies include Green Trees, White Hearts and Red Poinsettia.
ALWAYS BAKING FOND COOKIE MEMORIES FOR YOUR FAMILY AND FRIENDS TOO! It's Midwest Yummyness.