Flower Buttercream Filled Bouquet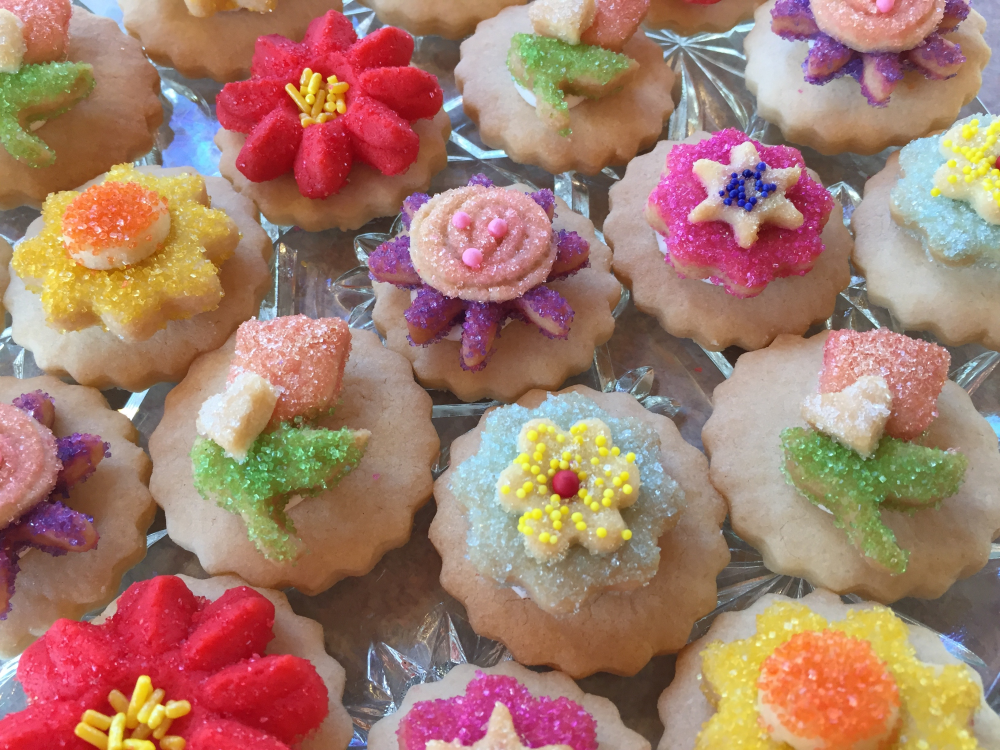 Product SKU:
Flower Buttercream Filled Cookies
YUMMINESS!!! 24 - 2 1/2" Flower Sandwich Cookies made from 48 Sugar Cookies. Double Stuff Flowers, Yellow Daffodils, Pink Tulips, Blue Poseys, Red Beauty, Purple Petunia and Raspberry Pansy are filled with a delicious layer of buttercream filling. 12 Packages equals a FLOWER BOUQUET & HOMEMADE COOKIES all in one Gift. (2 Sandwich Cookies in each package) CookiesFromScratch.com is your Headquarters for all things COOKIE DESSERTS and MORE...