Spritz Valentine Heart 4 Dozen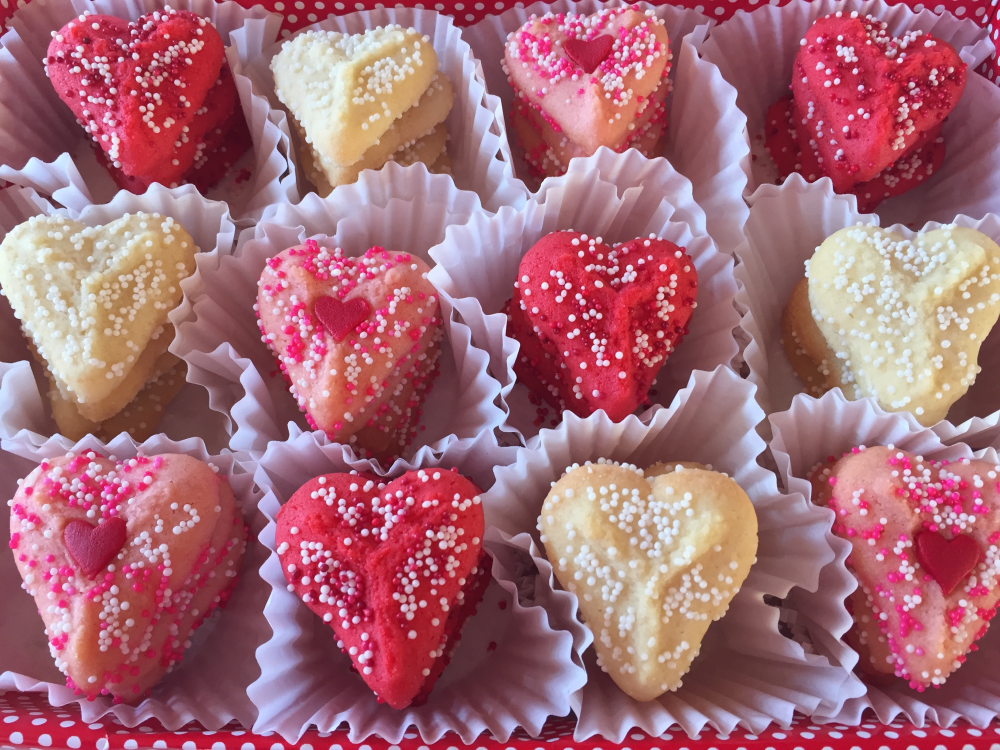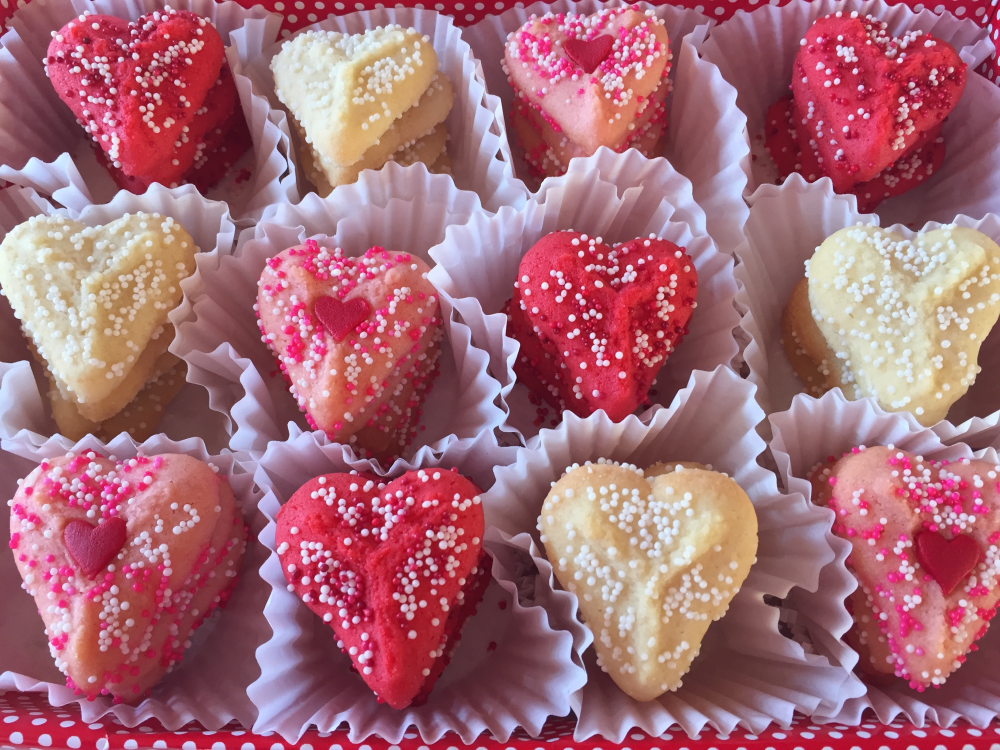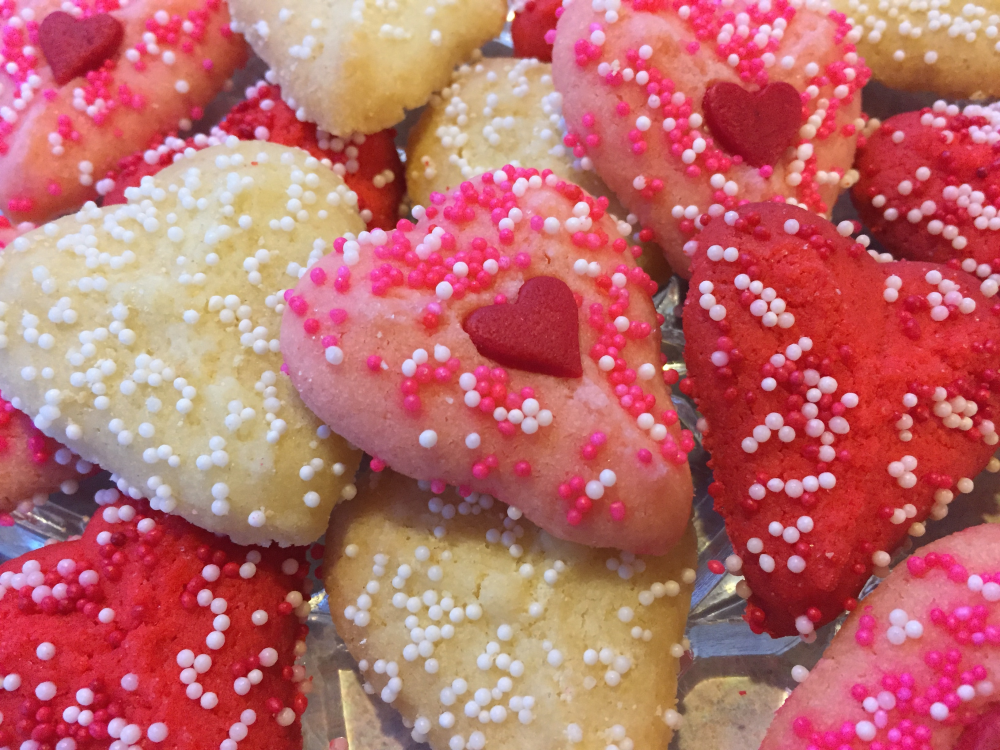 Product SKU:
SpritzHeartCookies4Dozen
$38.95
Please Call for Availability
(cookies freeze well)
4 Dozen (48) Spritz Cookie Gift Box. It's traditional to combine almond flavor with Spritz Cookies, when mixed properlly it creates perfectly delicious bites. I've been making these festive shapes for over forty years.
Heart Spritz Cookies availible during the month of January and Febuary.

Featured on Fox News, Country Woman Magazine & Milwaukee Journal Sentinel.
When I reminisce about Cookies my first thought is Mom's Homemade pressed Spritz Cookies. The distinct buttery almond flavor is what makes the delicious memory alive. Keep a tradition in your Home with Spritz Cookies. Even though Clarie is young, she knows part of the magic is Spritz Cookies is not just for Christmas.
COOKIES FROM SCRATCH IS A OLD TIME ALMOND MEMORIES COOKIE GIFT GIVING DELIVERY SERVICE FOR YOU AND YOUR FRIENDS. ORDER ONLINE FOR HOME OR BUSINESS.
Cookies From Scratch gourmet Gift Box is made with the original Spritz Almond and Butter recipe.
It says it ALL, with Cookies From Scratch.Com - Better than Grandma's Cookies, Spritz from Wisconsin.