Valentine Tic-Tac-Toe Game w/ Conversation Hearts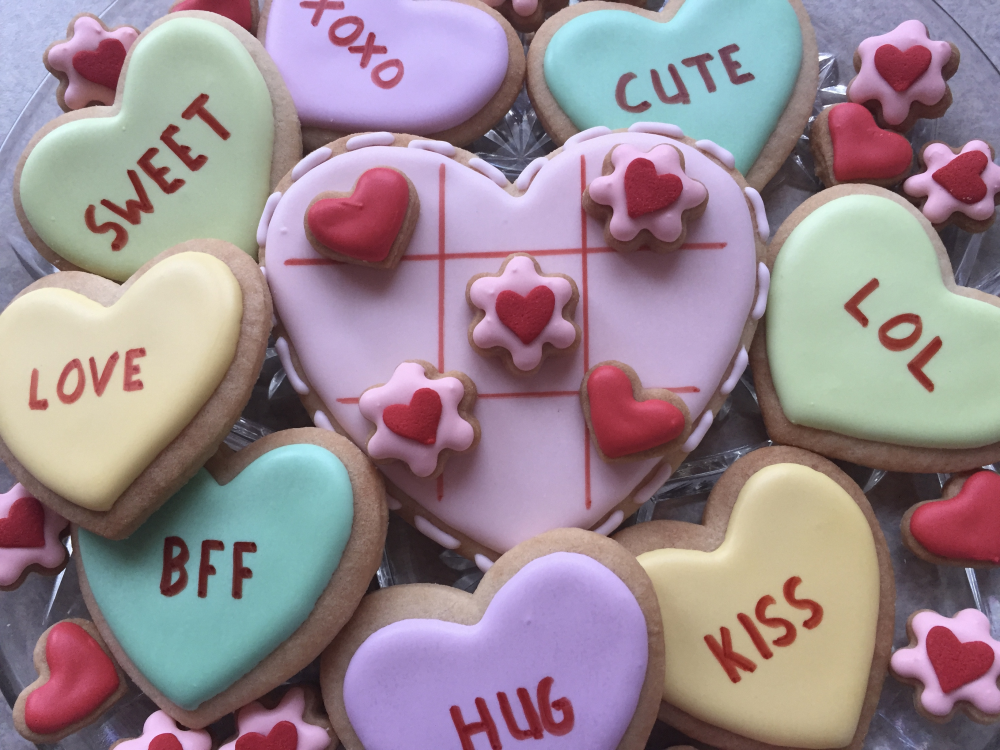 Product SKU:
ConversationHearts
HOW FUN! Valentine Tic-Tac-Toe Game and Cookies!! (2 - Four Inch Game Boards, 8 - Conversation Heart Cookies and 20 Heart & Flower Game Board Cookies) THATS 30 COOKIES ALTOGETHER! Valentines Day means old time classic like Conversation Hearts & Tic-Tac-Toe Gourmet Cookies. It's the perfect game day message for your I LOVE YOU SWEETHEART !
COOKIES FROM SCRATCH IS THE BEST COOKIE GIFT GIVING DELIVERY SERVICE FOR YOU AND YOUR FRIENDS. ORDER ONLINE FOR HOME OR BUSINESS.
All Occasion favorite cookie gifts for the Birthday, Anniversary, Shower, Thank You, Get Well, Thinking of You or the Special Party that needs Celebrating.
Great Corporate or Business choice cookie gift box for the Special Client, Employee, at the Closing, Recognition or Reward for the job well done. Who doesn't like Cookies ?
Cookies From Scratch Best Gift Box is made with the Original Sugar Cookie Crisp recipe.
Say it with Cookies From Scratch.Com - Homemade Artsy Cookies From WI.