VALENTINE Cut-Outs for You to Decorate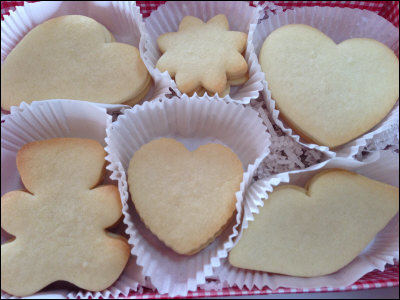 Product SKU:
ValentineCut-Outs4UtoDecorate
For the person who wants to do their own decorating and forget the baking . Valentine Baked Cut-Out Designs. HEARTS, FLOWER, BEAR & LIPS. Just gather frosting and lots of fun sprinkles and I'd say it's a Cookie Party. ENJOY !!!
1 1/2 Dozen Cookies
COOKIES FROM SCRATCH IS A GOURMET COOKIE GIFT GIVING DELIVERY SERVICE FOR YOU AND YOUR FRIENDS. ORDER ONLINE FOR HOME OR BUSINESS.
Cookies From Scratch Gift Box is made with the original Sugar Cookie Crisp recipe.
Say it with Cookies From Scratch.Com - Best Cookies from Wisconsin.