Buttercream Easter Bunny Box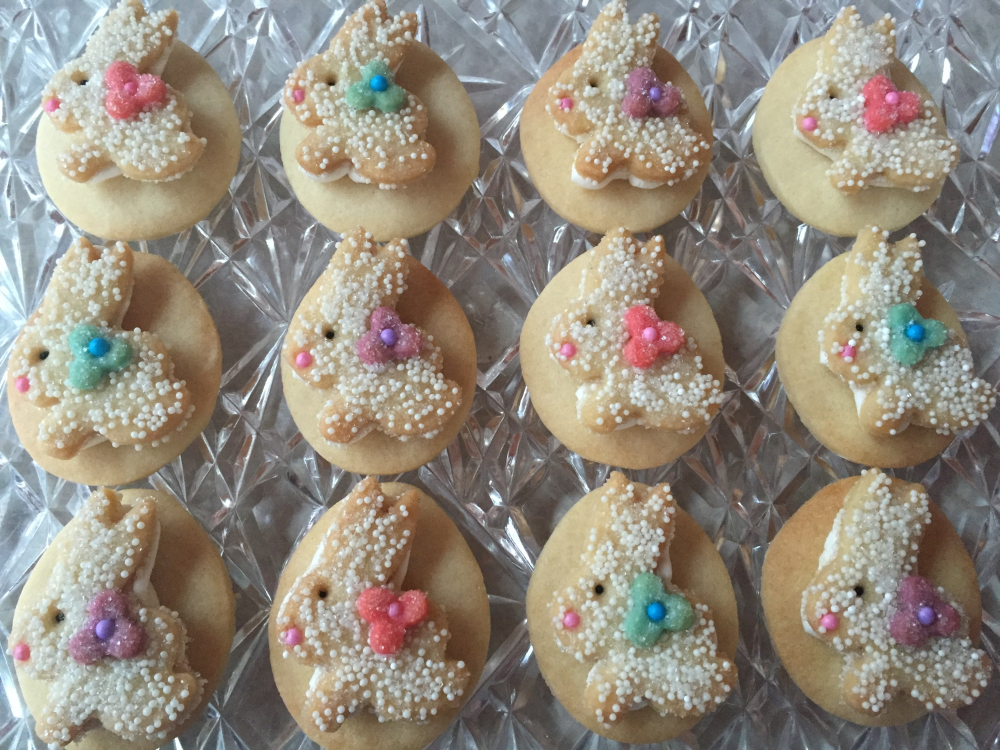 Product SKU:
Buttercream Easter Bunny Box
What's so good about the Buttercream Bunny Box? Besides the fabulous Sugar Cookie Bunny and Egg Cookies it's the thick layer of Buttercream Frosting - just like Momma makes!!! This is cookie bliss. 48 Sugar Cookies made into 24 HEAVENLY SANDWICH COOKIES.
CookiesFromScratch.com is a Homemade Cookie Delivery Service just for you and your friends (: ORDER THE BEST HOMEMADE COOKIES ONLINE TODAY!!