Easter Egg and Bunny Double Stuffs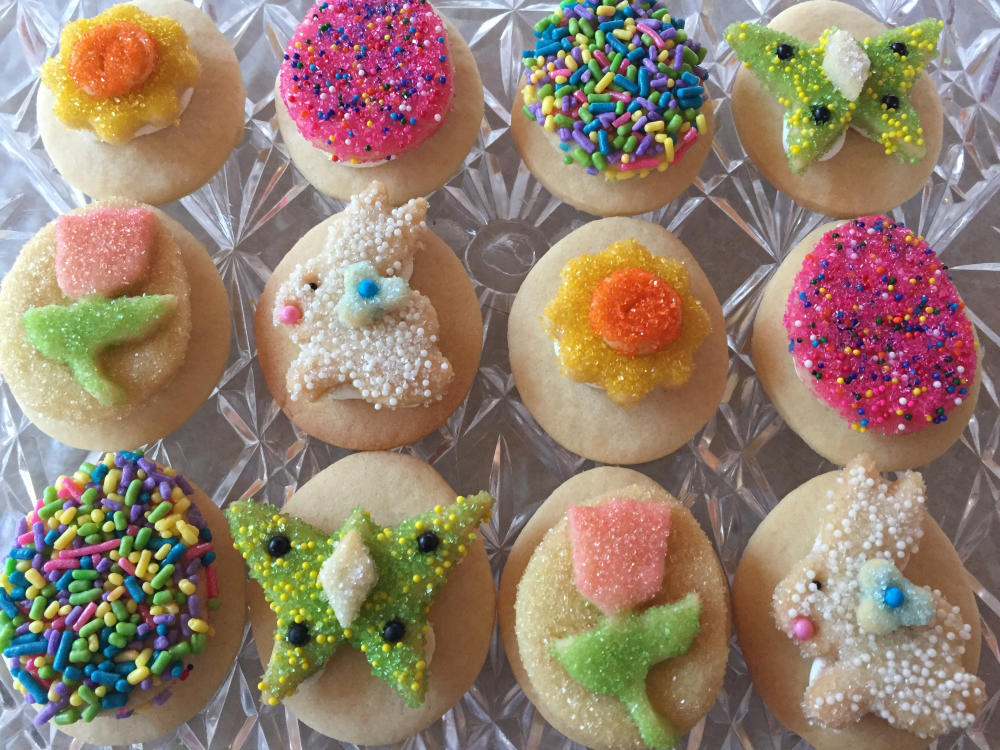 Product SKU:
EasterEggDoubleStuffs
What's so good about this Easter Egg Double Stuff cookie ? It's all about the thick layer of Butter Cream Frosting sandwiched between two outstanding Sugar Cookies. The taste combination is to die for. Yes there is a cookie heaven. 24, 2" Sandwiches or 48 Cookies.
Cookies From Scratch is a Home Baked Cookie Gift Giving Delivery Service for you and your friends. Order online for home or business.
All Occasion homemade cookie gifts for the Birthday, Anniversary, Shower, Thank You, Get Well, Thinking of You or any Special Party that needs Celebrating.
Great Corporate or Business cookie gift box for the Special Client, Employee, at the Closing, Recognition or Reward for the job well done. Who doesn't like Homemade Cookies ?
Say it with Cookies From Scratch.Com - Favorite Cookies from WI.