Easter Bunny and Friends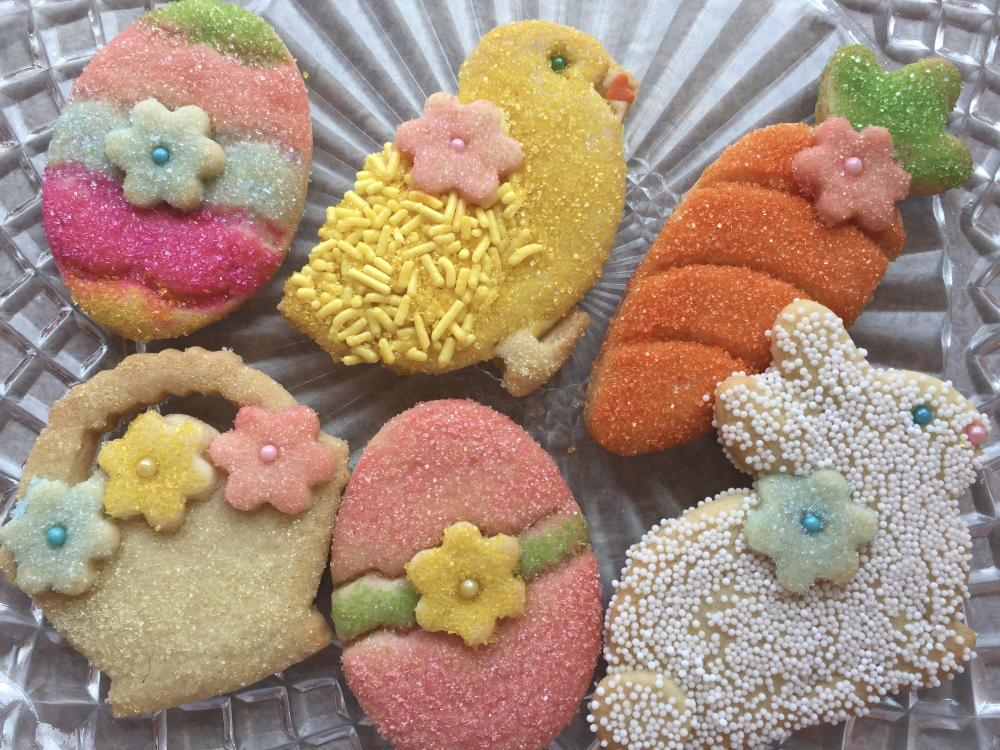 Product SKU:
EasterBunny&Friends
$39.95
Please Call for Availability
You'll be the hit of the Holiday with an Easter Bunny order. It will be hard to decide which Home Baked cookie is the cutest. Is it the sugary Bunny, crunchy orange Carrot, the colorful Easter Eggs, the woven Easter Basket or the adorable Chick. You be the judge. They're all delicious. By request can be combined with most other sugar cookie cut-outs.
COOKIES FROM SCRATCH IS A OUTSTANDING COOKIE GIFT GIVING DELIVERY SERVICE FOR YOU AND YOUR FRIENDS. Order online for home or business.
1 Dozen Divine Artsy cookie mix
Cookies From Scratch Gourmet gift Box is made with the original Sugar Cookie Crisp recipe.
Say it with Cookies From Scratch-----Homemade Cookies from Wisconsin