Cookie Decorating Valentine Party Kit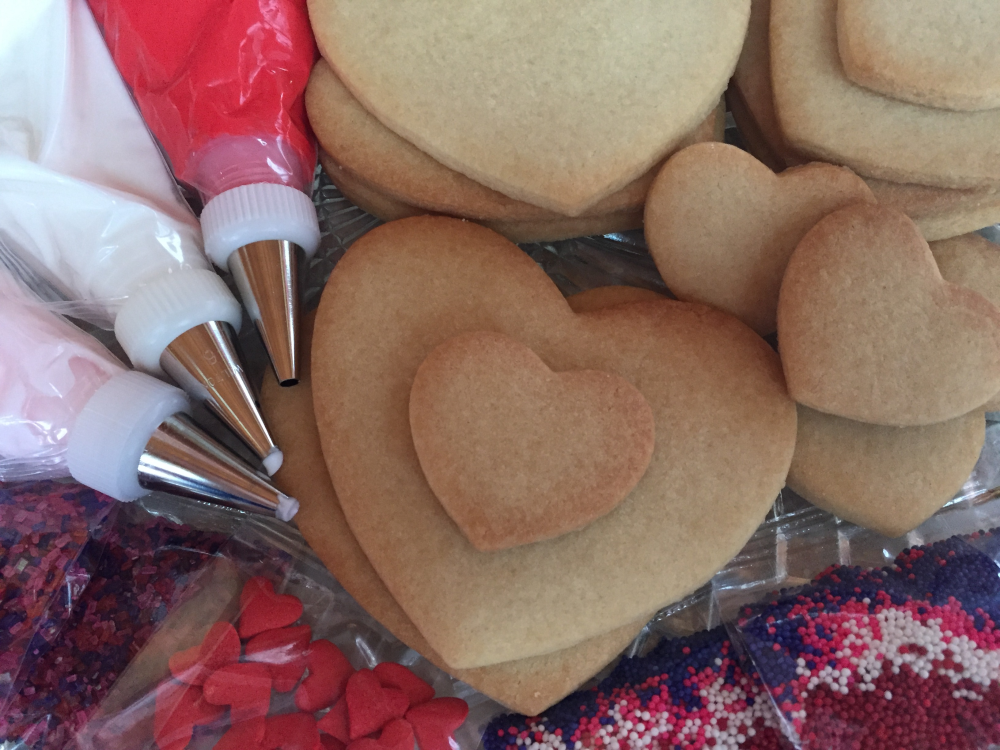 Product SKU:
Cookie Decorating Valentine Party Kit
$49.95
Please Call for Availability
WHAT A GIFT TOO!!!
Everything you need to frost and decorate your own beautiful Valnetine's Day Cookies. Our most requested cookie "The Sugar Cookie Crisp" allready cut-out and baked. Kit includes 16 ( 4" ) Valentine Cookies, 16 Small Valentine Cookies, 3 Frosting Tubes ( Pink, White & Red ), and 3 Packages of Fun Festive Sprinkles. Leave the Baking Work to us and you just have a good time creating pretty yummy Valentine Cookies. CookiesFromScratch.com is your Dessert Expert for all things COOKIES!!