Baby Blue Cookie Table Assortment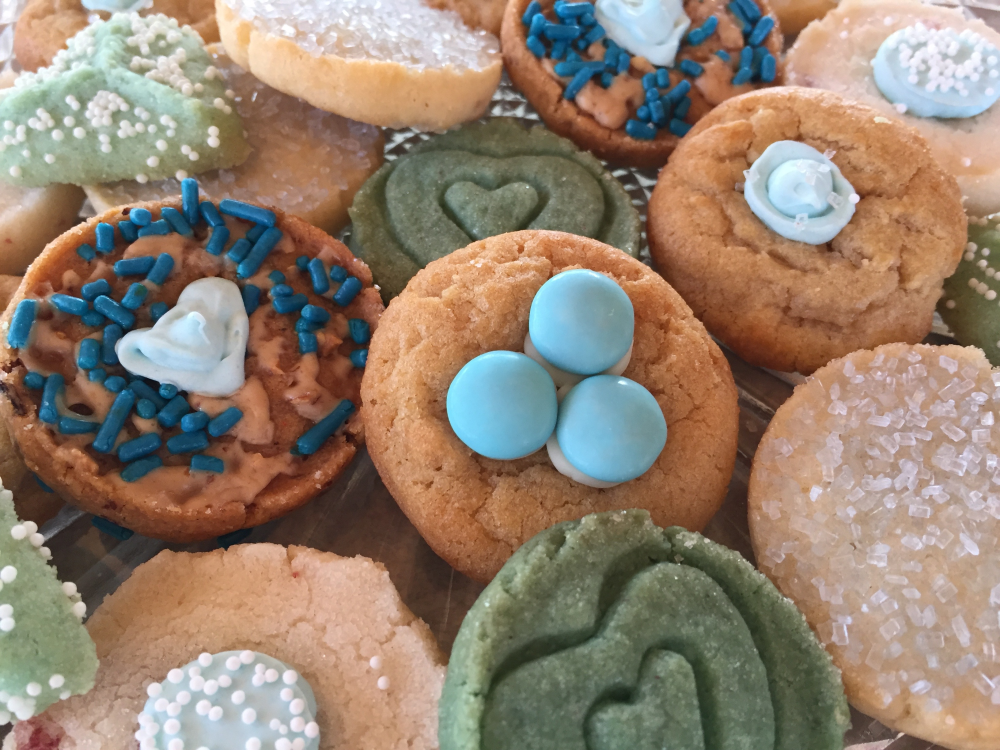 Product SKU:
Wedding Baby Blue Cookie Assortment
$0.00
Please Call for Availability
Baby Blue Cookie Party Assortment. Each Flavor Individually Wrapped. The cookies are dramatically elegant and unusually delicious flavors. Always a party pleaser as they disappear quiclkly, your guests will love the choices!! 6 like Toffee Chocolate Crunch, Famous Chocolate Chip, Sugar Cookie Crisp, Heart Spice Shortbread, M & M Surprise, Cranberry Crumble and Spritz Hearts. BABY PARTY BLUE COOKIE ASSORTMENT COLLRCTION by: CookiesFromScratch.com We are your Speciality Expert with all things Baby Wedding Cookie Desserts.