DREAMY WEDDING DESIGN dessert cookies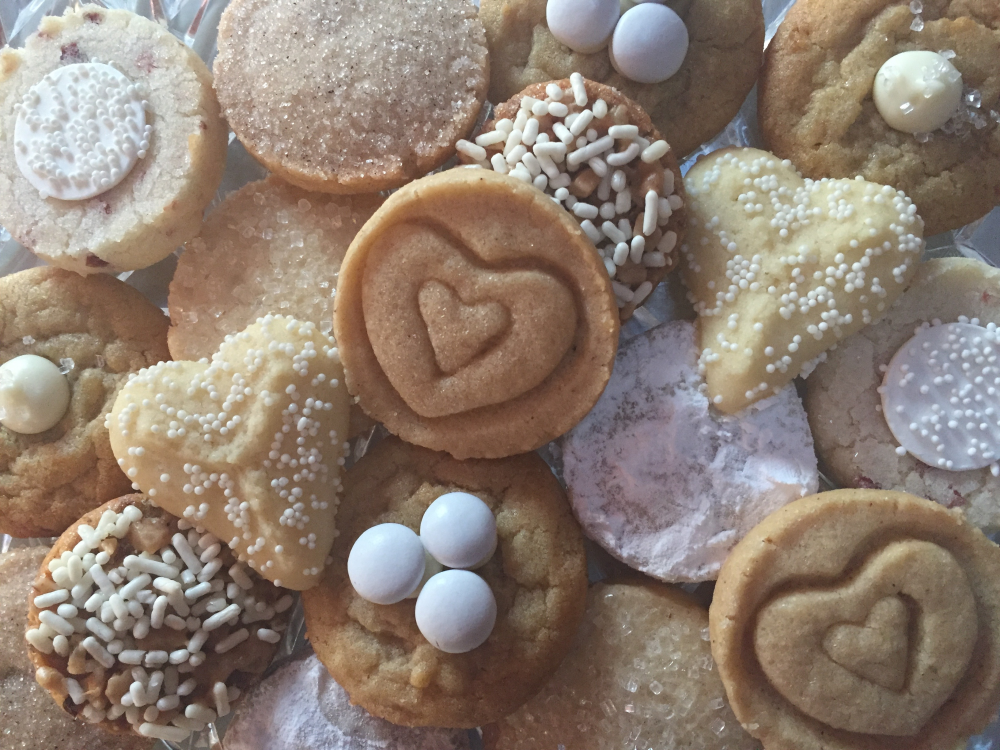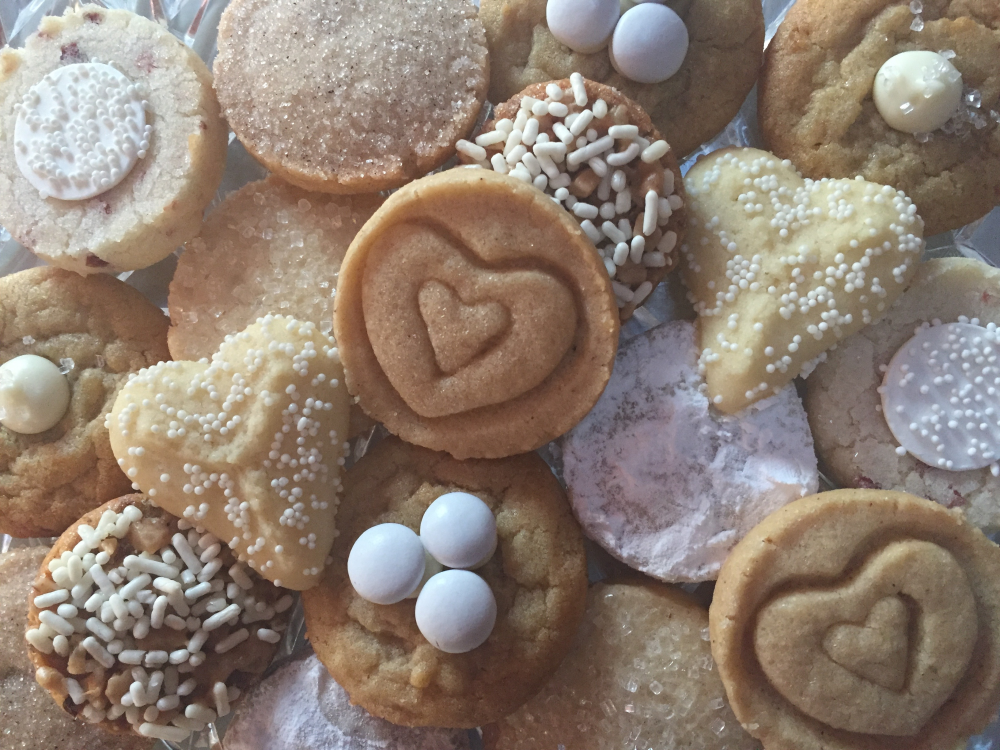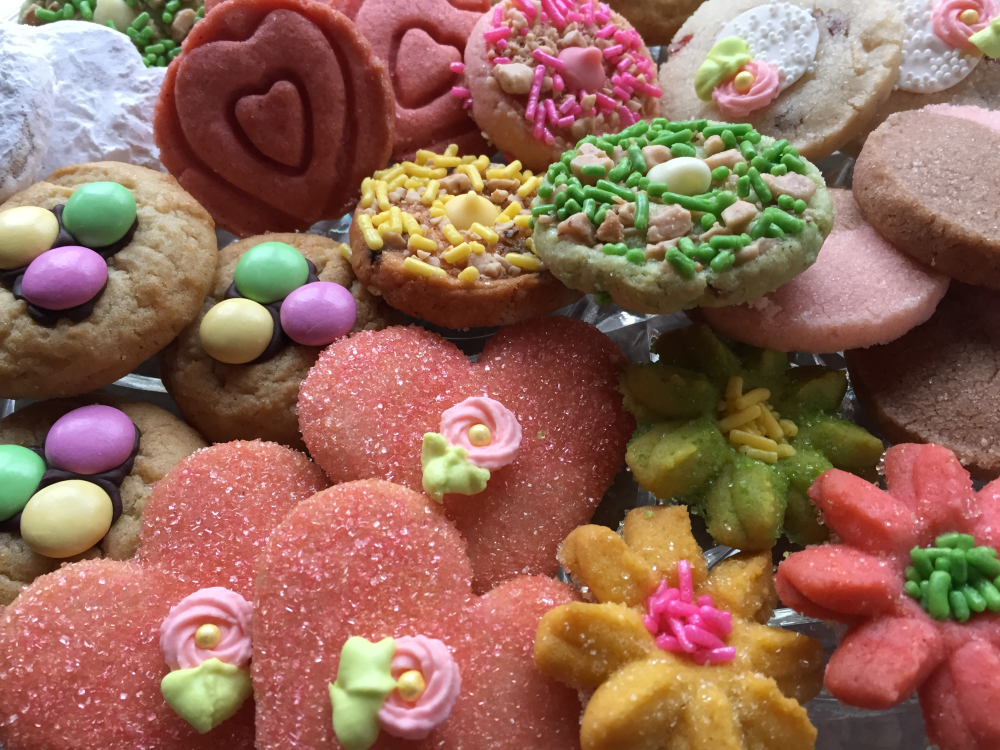 Product SKU:
Dreamy Wedding Designs Dessert Cookie Table
DREAMY WEDDING DESIGNS with our Dessert Cookies. (6 DOZEN COOKIE ASSORTMENT) The cookies are dramatically elegant with unusually delicious flavors. Always a party pleasser as they disappear quickly. Every Flavor is Individually Wrapped. possible 6 Cookie Flavor Tastes like - Spritz Almond, Heart Spice Shortbread, Sugar Cookie Crisp, Cranberry Crumble, Famous White Chocolate Chip, M & M Surprise, Chocolate Toffee Crunch & Snowball.
(LOOK AT THE GALLERY PAGE TO SEE OUR WEDDINGS)
LET US KNOW: Your Theme Your Colors - We love baking WEDDING DREAMS!

(DESSERT COOKIE GUIDELINE: 3 cookies - 5 cookies per GUEST)
Fancy Wedding Desserts to Go!
COOKIES FROM SCRATCH IS A TIMELY COOKIE GIFT GIVING DELIVERY SERVICE FOR YOU AND YOUR FRIENDS. ORDER ONLINE FOR HOME OR BUSINESS.
All Occasion different cookie gifts for the Birthday, Anniversary, Shower, Thank You, Get Well, Thinking of You or the Special Party that needs Celebrating.
Great Corporate or Business unique cookie gift box for the Special Client, Employee, a the Closing, Recognition or Reward for the Job well done. Who doesn't like the Best Cookies ?
Say WEDDING with Cookies From Scratch - Best Cookies Online From Wisconsin.