Wedding Bar Cookies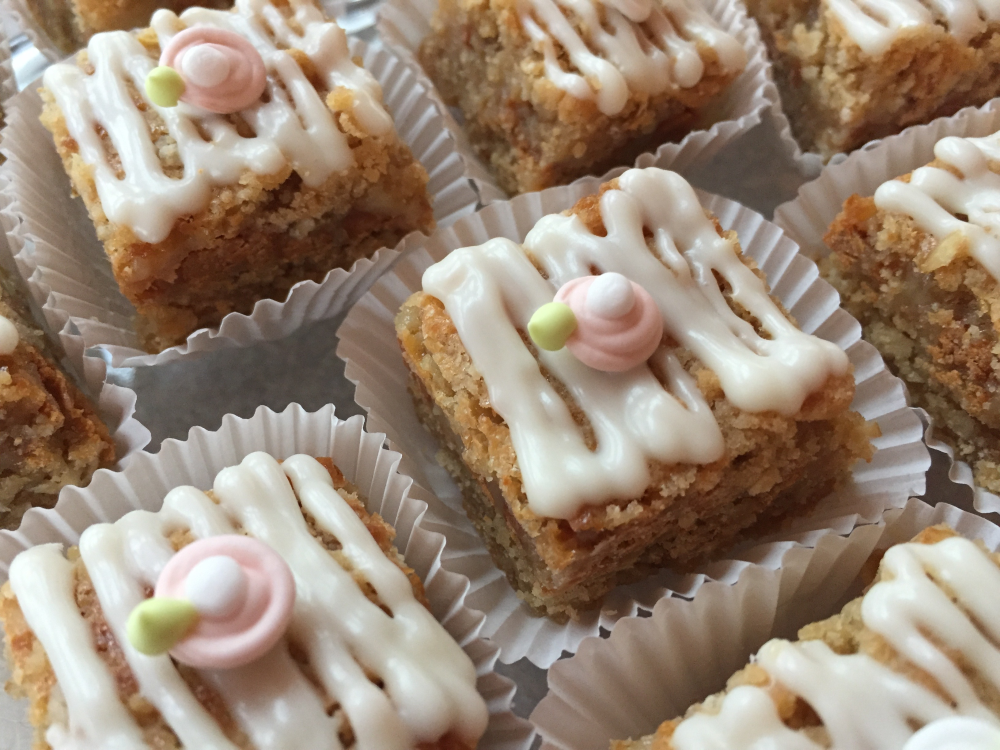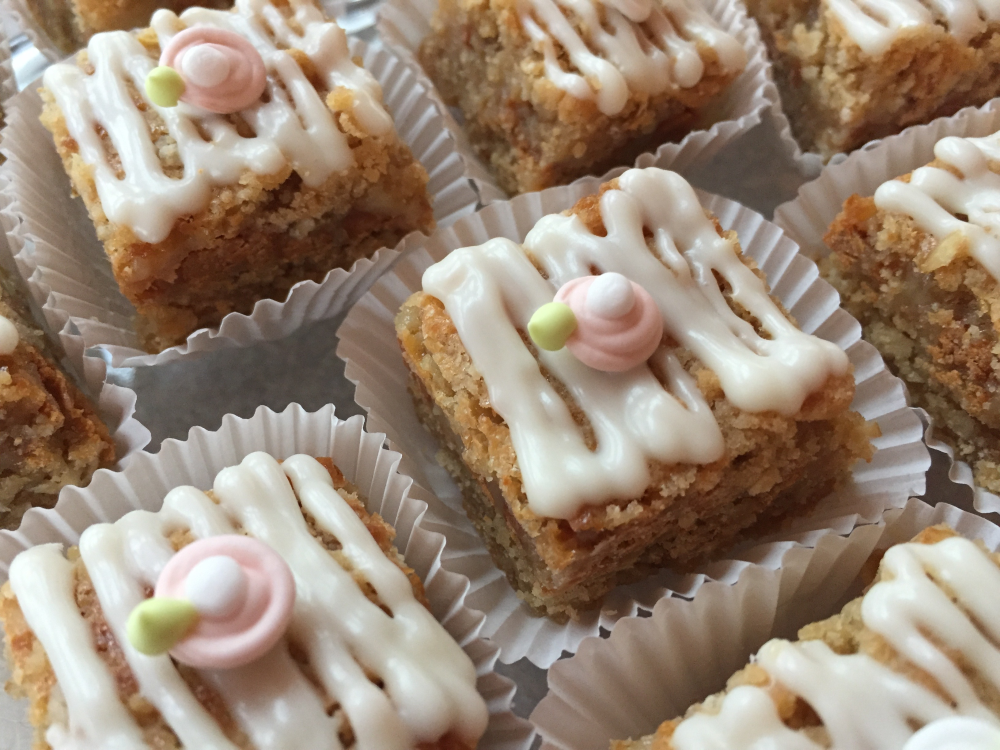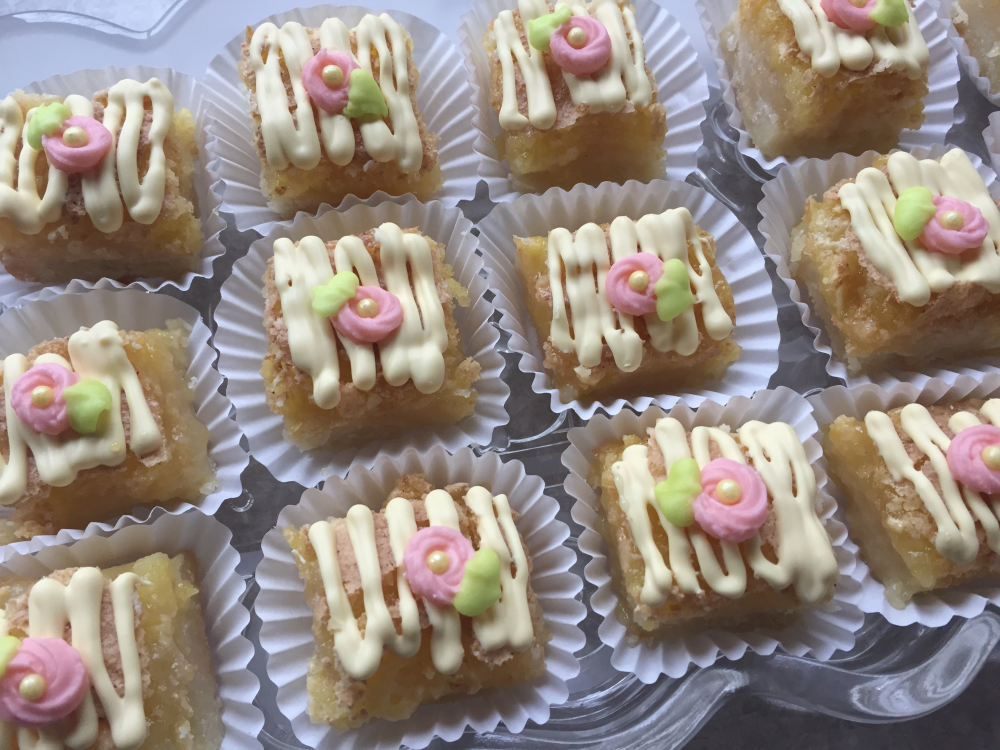 Product SKU:
Wedding Bar Cookies
$43.95
Please Call for Availability
(36) 1" Pieces Oatmeal Scotchie - Pictured. THICK & CHEWY with lots of Oatmeal and Butterscotch Filling then topped with a White Chocolate Drizzle and decorated with a Beautiful Flower . Customize your order with your personel favorite bar cookie.
NOTE: OUR BAR COOKIES ARE CANDY LIKE WITH LOTS OF HEAVY YUMMINESS & COMMAND EXTRA WEIGHT FOR SHIPPING TRULY A DIVINE TREAT!
(LOOK AT THE GALLERY PAGE TO SEE OUR WEDDINGS)
LET US KNOW: Your Theme Your Colors - We love baking WEDDING DREAMS!

Say Weddings with our Dessert Cookie Headquarters.