Peanut Brittle Cookie Crunch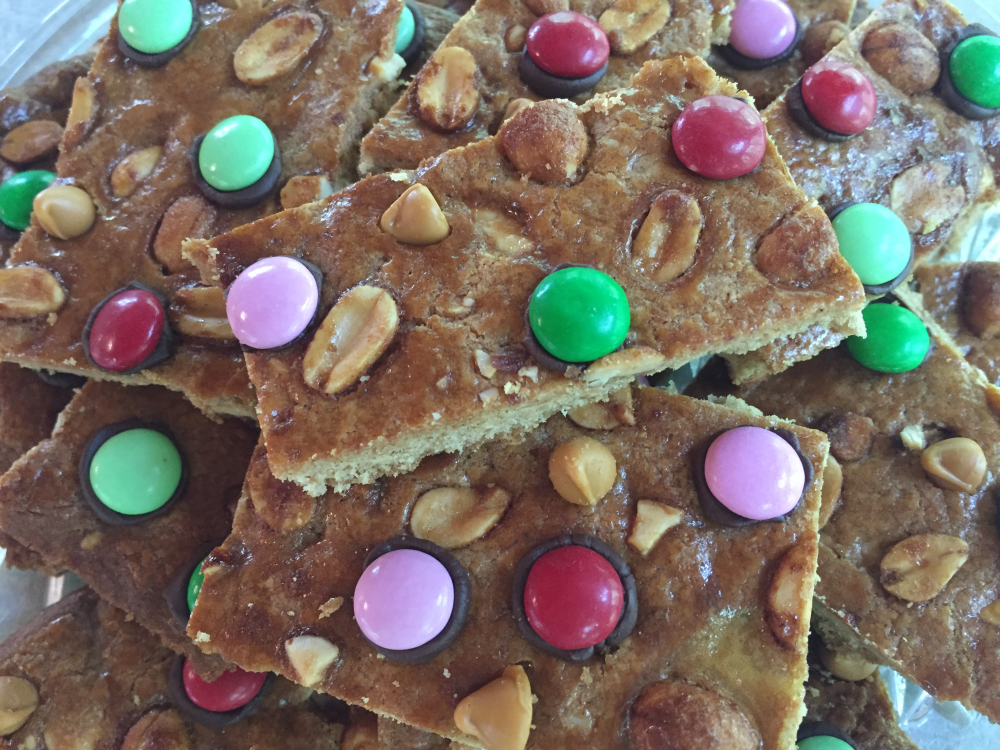 Product SKU:
PeanutBrittle
Call For Price
Please Call for Availability
With all the great classic flavor of peanut brittle in a NEW TASTY Toffee-Like Cookie Crunch on STEROIDS!!! Packed with deep brown sugar, lots of sweet creamery butter and cups of honey roasted salted peanuts with butterscotch chips and M & M's comes up a 1 lb. box of pure joy. You Must Give a Gift of an American Favorite today.
Cookies From Scratch.Com is a Fantastic Cookie Gift Giving Delivery Service for you and your friends. Order online for home or corporate business timely cookie deliveries.
Making Memory Cookie Gifts from Cookies From Scratch.Com