Lot's of Lemon Bar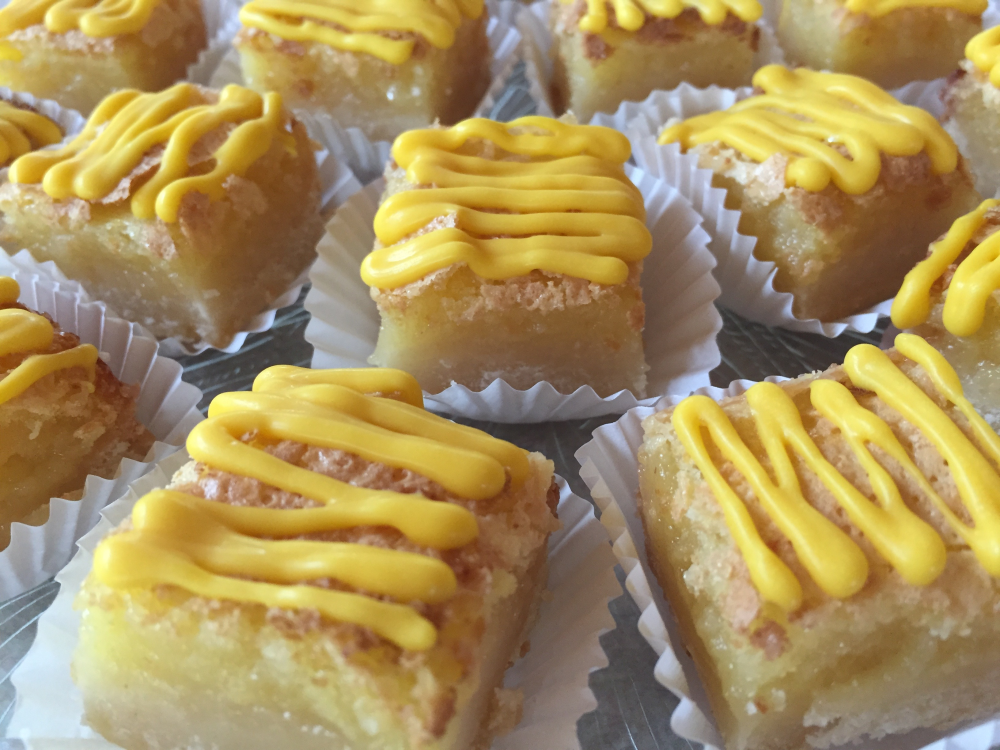 Product SKU:
Lot's of Lemon Bar Cookie
(36) pieces of LOT'S OF LEMON 1" BAR COOKIES (New Grandma's Recipe) Always popular with family and friends, everyone loves an old time memory like Lemon Bars. Ewy, Goey and delightful Yumminess too with great lemon flavor with a decorative glaze. Featured on ABC and Fox networks. Put CookiesFromScratch.com on your Favorite's List!!!
NOTE: OUR BAR COOKIES ARE CANDY LIKE WITH LOTS OF HEAVY YUMMINESS. TRULY A DIVINE TREAT!