Peanut Butter Brittle Bars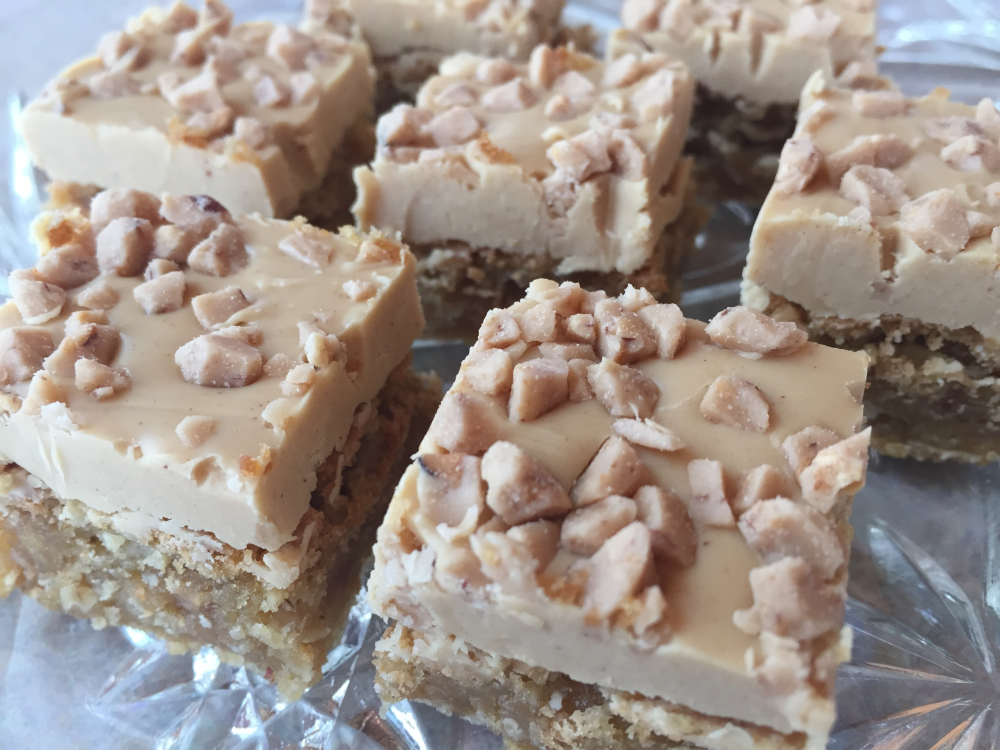 Product SKU:
Peanut Butter Brittle Bars
(36) pieces of Peanut Butter Brittle Bar Bliss (PEANUT BUTTER LOVER'S GIVES THESE TWO THUMBS UP!!) While munching on our PB Brittle Bars you'll experience Sweet and Crunchy, PB Creamy with a twist of Oatmeal tradition. IT'S CRUNCH TIME!!! Our Cookies have been featured on ABC and FOX networks. "Best Cookies Online" Order early with desired delivery date during Check-Out.
NOTE: OUR BAR COOKIES ARE CANDY LIKE WITH LOTS OF HEAVY YUMMINESS. TRULY A DIVINE TREAT!